Material transportation is a highly difficult issue, particularly when handling explosive emulsions. These raw materials are temperature sensitive, abrasive, and corrosive. The semi-finished products are a bit less temperature sensitive, and high viscosity. The progressive cavity pump is the best type of pump for transporting emulsion explosives as it meets all of the safety and performance requirements. The pump can be used for oil phase emulsion explosives, water phase emulsion explosives, emulsifier foaming agents, sensitizers, phosphoric acid solutions, latex mediums, ntiro-cotton, paraffin oils, alkaline solutions, and much more.
Application of progressive cavity pump in producing emulsion explosives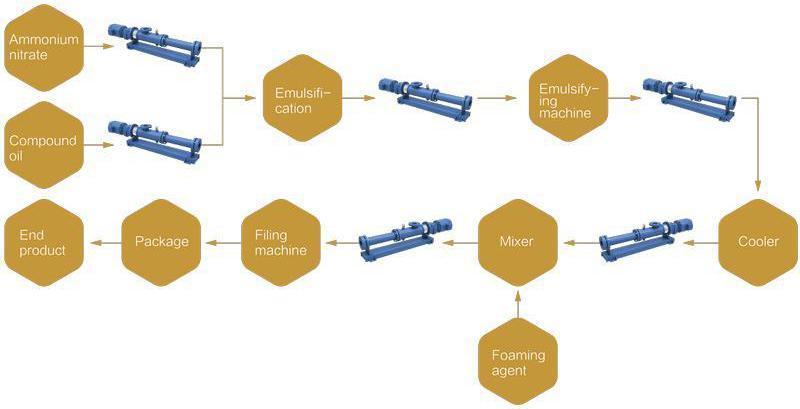 The progressive cavity pump works by first transporting water phase and oil phase mediums. Usually, the water phase is a mixed solution consisting of ammonium nitrate, water, urea, and sodium nitrate with a temperature range of 90-140℃. The oil phase medium is made up of non-water soluble substances such as petroleum based products and oils with a temperature range of 80-130℃. The pump is also suited to transport sensitizers and emulsifiers including sodium nitre, urea, and acetic acid compounds.
Recommended model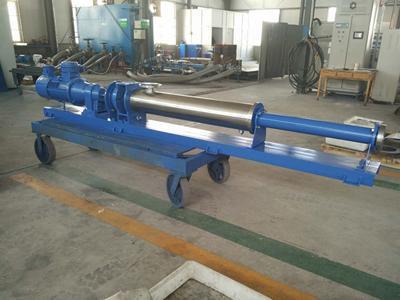 Pump type:VD040 progressive cavity pump
Recommended medium: Ammonium nitrate solution
Flow: 4.1M3/H
Pressure: 14-16Bar
Motor power: 7.5KW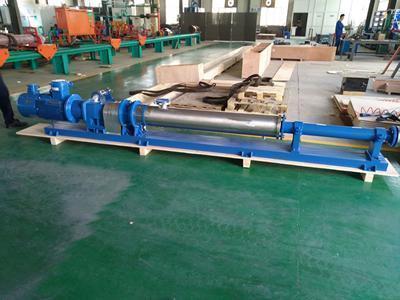 Pump type: VD050 progressive cavity pump
Recommended medium: Ammonium nitrate solution
Flow: 6.5M3/H
Pressure: 12-16Bar
Motor power: 15KW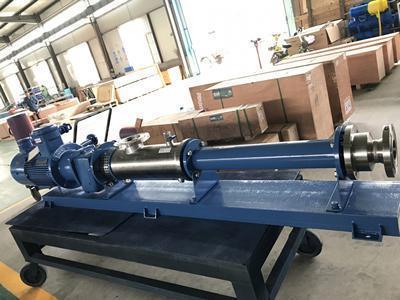 Pump type: VD050 progressive cavity pump
Recommended medium: Latex medium
Flow: 8.5M3/H
Pressure: 4Bar
Motor power: 11KW