Our progressive cavity pumps can be produced according to hygienic standards that make them suitable for use in food and beverage production.
The pumps can transport the following mediums with ease:
1. Fresh juice, beer, wine etc.
2. Yogurt, cheese, Boudin and butter milk etc.
3. Tomato sauce, jams, mustard, bean paste, etc.
4. Meat, fish, meat stuffing, roe sauce etc.
5. Chocolate, caramel, honey, syrup, maltose etc.
6. Monosodium glutamate, yeast, soy sauce etc.
Flowchart of pump for juice processing industry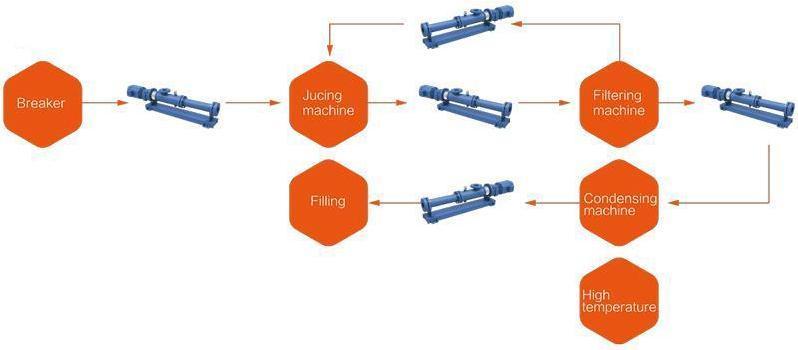 Flowchart of pump for wine processing industry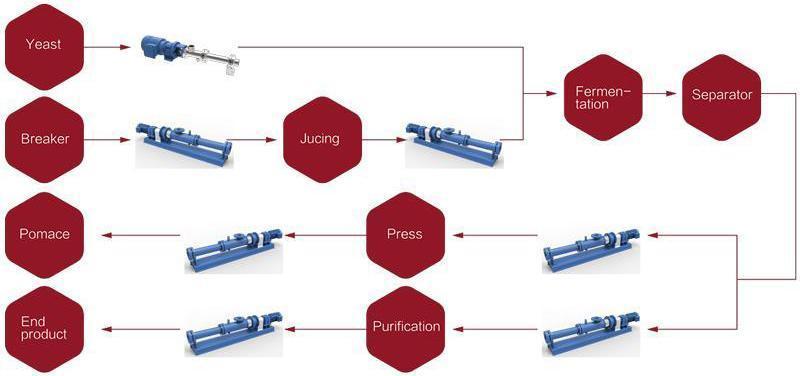 Recommended model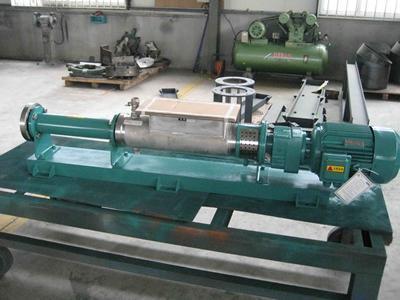 Pump type:VG040 progressive cavity pump
Recommended medium: Red bean sauce
Flow: 3-5M3/H
Pressure: 4Bar
Motor power: 5.5KW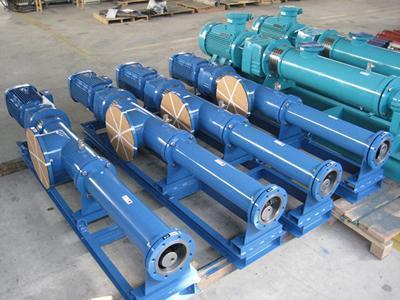 Pump type:VD090 progressive cavity pump
Recommended medium: Red bean sauce
Flow: 28M3/H
Pressure: 18Bar
Motor power: 18.5KW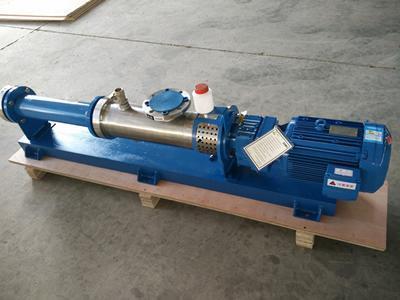 Pump type: VG050 progressive cavity pump
Recommended medium: Dextrin or syrup
Flow: 11M3/H
Pressure: 6Bar
Motor power: 4KW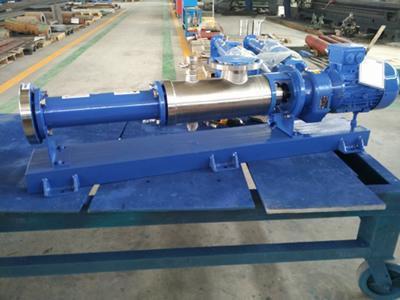 Pump type:VD040 progressive cavity pump
Recommended medium: Yeast solution
Flow: 4M3/H
Pressure: 3Bar
Motor power: 4KW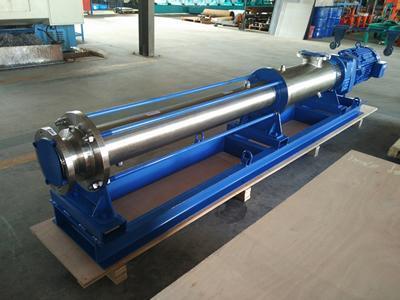 Pump type:VD070 progressive cavity pump
Recommended medium: Malt Syrup
Flow: 15-20M3/H
Pressure: 20Bar
Motor power: 30KW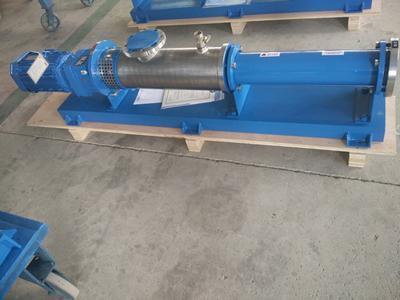 Pump type:VG060 progressive cavity pump
Recommended medium: Raw sauce
Flow: 10M3/H
Pressure: 10Bar
Motor power: 7.5KW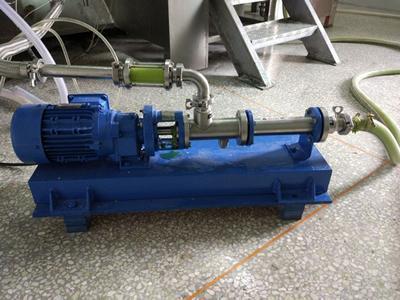 Pump type: VG020 progressive cavity pump
Recommended medium: Mustard paste
Flow: 0.4M3/H
Pressure: 4Bar
Motor power: 0.75KW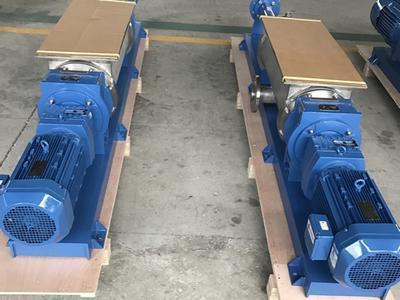 Pump type: VG040 progressive cavity pump
Recommended medium: Bean dregs
Flow: 1.2M3/H
Pressure: 14Bar
Motor power: 7.5KW