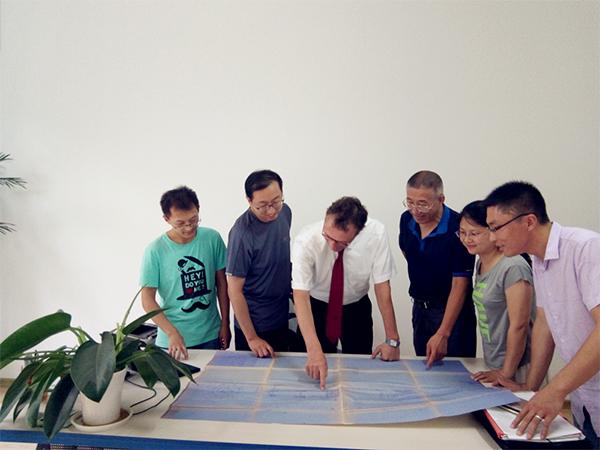 Subtor is an industry recognized manufacturer of progressive cavity pumps. We apply significant importance to the abilities of our technical staff when it comes to design and development details. We have 10 staff members in charge of technology and product research and development, and 5 highly skilled employees for process development projects.
The members of our technical department are educated and trained to skillfully apply the 3D design software, Autodesk Inventor to design products, components, and production toolings to significantly improve working efficiency and to create outstanding products for our customers.
The technical sector of Subtor Germany is a division with more than 20 years of experience in the development, design, and production of progressive cavity pump products, using the self-developed progressive cavity pump stator design software. It allows our engineers to design and test the stators without investing time and resources into building numerous prototypes.
The three core technical strength of Subtor
High precision design of the progressive cavity pump stator and rotor
The meshing rate of our pump rotors and stators is higher than 90%. They can be developed with various geometric shapes.
---
High precision mold processing technic
Subtor has independently developed the Mono cycloid and geometrical line type programming software. This technology along with several imported numerical control multi-head spiral milling machines, ensure a high quality machining precision during the production of molds used in the manufacturing of our pumps.
1. Maximum machining length: 10,000mm
2. Maximumworkpiece diameter: 300mm
3. Maximum machining capacity of 11 helical surfaces
4. Linear axial accuracy: 0.001mm
5. Linear axial accuracy and repetitive positioning precision: 0.001mm
---
Unique rubber formula technology
We have developed and introduced almost 100 various rubber formulations for the production of progressive cavity pump stators. They feature the following characteristics:
1. High temperature resistance, corrosion resistance, abrasion resistance, aromatics resistance, oil base resistance
2. Can withstand harsh working conditions
3. Long working lifetime
4. Food grade rubber to meet the requirements of food, medicine, cosmetics and other industrial applications